The state of American healthcare is declining. With overworked physicians and unhappy patients, healthcare can be frustrating. Today, an estimated 89% of physicians spend less than 30 minutes with their patients at appointments. Many primary care providers have upwards of 2,000 patients. Because of this, they could potentially see as many as 30 patients every day, severely limiting the time they have with individual patients. More than this, wait times can be long and frustrating for patients, too. In 2016, the average wait time for a primary care appointment was 29.3 days, according to Becker Hospital Review. Once patients secure an appointment, they may also have long in-office wait times.
So, what can be done? Some physicians are shifting their practice to a concierge medicine model. Concierge medicine emphasizes personalized relationships between doctors and patients. Learn more about what concierge medicine is, why it works and how you can benefit.
What is Concierge Medicine?
Concierge medicine is a membership-based healthcare practice that emphasizes personalized, direct care. Sometimes, concierge medicine may also be called direct primary care, concierge care or direct healthcare. The idea for concierge care first appeared in the 1990s and has gained popularity in recent years. Today, there are over 12,000 concierge providers across America, according to Concierge Medicine Today.
The membership-based system allows providers to develop a more meaningful relationship with patients. Then, this helps doctors better understand patients' healthcare needs. Concierge medicine is both a revolutionary model of care and a reconnection to historical, more traditional forms of care. Many people compare it to the days of "country" or rural doctors who had individual relationships with patients. While the general idea of personalized care remains, the capabilities of concierge care are much more modern. With advanced technology and direct communication, concierge care allows for an elevated patient experience.
Concierge medicine is a membership-based healthcare practice that emphasizes personalized, direct care.
Why Concierge Medicine?
The American healthcare system has been in decline for many years. With soaring costs and overcrowded offices and hospitals, many providers are looking for a new way to provide healthcare. Traditionally, healthcare is fee-for-service. This means patients pay healthcare service fees regardless of the outcome. This can be detrimental to patients. Because of this, many healthcare systems are shifting towards more value-based care. This model emphasizes the quality of care. This emphasis on quality means better patient outcomes in most cases. The value-based care system allows for better price transparency and many systems and government entities favor it.
Concierge medicine is a personalized approach to care. It emphasizes the value of the doctor-patient relationship. By allowing more time and direct relationships, providers and patients can work together to create care plans. With concierge medicine, patients and providers work together outside the traditional office model. Direct access allows patients to receive care when they need it. 
What About Insurance?
Because concierge medicine is membership-based, there are no copays or charges for office visits. While insurance does not cover the membership fee for concierge medicine, most practices allow you to pay fees out of an HSA or FSA. Patients should always maintain regular insurance coverage for emergencies and catastrophic events. Sometimes, insurance may be required for additional lab, outpatient or diagnostic testing, as well as specialist visits or hospitalizations if necessary.
What are the Benefits of Concierge Care?
Concierge medicine has many benefits both for providers and patients. For patients, concierge medicine means direct communication, personalized care, better pricing and more.
DIRECT ACCESS. Concierge medicine doctors typically provide their direct, personal contact information. Therefore, patients can securely contact their provider via phone, email or telehealth appointment when they need them. Some practices may have a dedicated line in lieu of personal contact information.
PERSONALIZED CARE.  The foundation of concierge medicine is personalized care. Concierge doctors are able to spend more time getting to know patients individually. Above all, this means a more personalized and individual approach to care.
PRICE TRANSPARENCY. Because there is no copay or charge for office visits, pricing is fully transparent. Most practices have annual or semi-annual membership fees that cover office visits and a comprehensive physical.
UNLIMITED VISITS. For most practices, all office visits are covered in the annual membership fee. So, patients don't have a cap or limit on the number of office visits allowed.
MORE TIME WITH PROVIDERS. Because concierge medicine limits patients, doctors have more time to spend with each patient. Gone are the days of waiting in a lobby or room for 30 minutes, just to spend 5 with a physician.
EASIER SCHEDULING. Patients can reach out to their doctor or schedule appointments when needed with direct access. This means the ability to schedule same- or next-day appointments with just a phone call.
Concierge Care at Crump Medical
Crump Medical believes in a holistic approach to care. Because of this, Dr. Crump incorporates wellness, nutrition and lifestyle strategies into personalized care plans. We value preventive and restorative health to help our patients achieve quality of life and healthcare goals. As an internal medicine practice, we use research-based, nature-driven plans and treatments, including personalized wellness plans, nutraceuticals, hormone therapy and more.  Learn more about our pricing. 
Dr. Crump started his concierge practice because he saw a need to provide more individual, direct care to his patients. He understands that many physicians are overworked, and that can be a detriment for patient care. He hopes to change that and help patients achieve their goals.  
Dr. Crump started his concierge practice because he saw a need to provide more individual, direct care to his patients.
Concierge Medicine: What You Should Know
The American healthcare system is in decline, and while an overall shift to value-based care has helped, more must be done. Concierge medicine is on the rise and gaining more widespread popularity as physicians, healthcare executives and government entities work to fix our healthcare system. With more time to get to know patients, concierge providers are able to provide individualized plans and see patients when they need them. In other words, concierge medicine focuses on value and quality. 
Call us today to see if Crump Medical is a good fit for you.  
---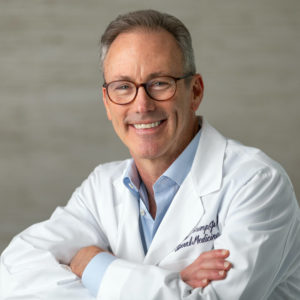 Crump Medical is a concierge medical practice in Chattanooga, Tennessee providing men's and women's internal medicine, preventive care and hormone therapy. Dr. Chip Crump engages and educates his patients to help them achieve reasonable health goals through individualized dietary, supplement and fitness plans.
To learn more, please contact us today.  
 last updated September 14, 2020.