Hormonal changes are normal, particularly as we age. If you've experienced imbalanced hormones, you know it can take a toll on your quality of life. Traditional hormone replacement therapy has been around for years, with the first clinical trials in the 1990s. However, in recent years, a more natural solution emerged. Bioidentical Hormone Replacement Therapy (BHRT) is a natural solution for hormonal imbalance. Keep reading to learn more about BHRT.
What is Bioidentical Hormone Replacement Therapy?
Bioidentical Hormone Replacement Therapy (BHRT) is designed to mimic the body's hormones. The materials are made from natural ingredients, usually soy. These hormones are chemically identical to the hormones already in your body. Estrogen, progesterone and testosterone are the most common hormone replacements. Hormone replacement can provide relief from symptoms and help restore the body's proper levels.  Usually, BHRT is in the form of pellet therapy. Pellets are small, custom-made inserts. They sit below the skin to regulate and maintain proper hormone levels. 
What are the benefits?
When most people think of hormone imbalance, they might think of erectile dysfunction or menopause. While these are common hormonal changes, hormone imbalance is more than this. Not only are there more symptoms than you might think, but it can affect people of all ages. In fact, most people begin to experience age-related hormone changes in their 30s and 40s. Men and women both experience hormone imbalance, though they may have different symptoms. Bioidentical Hormone Replacement Therapy can help. These treatments work to control symptoms and help you feel more energized.
To learn more about signs, read our post on surprising hormone imbalance symptoms. 
Why should I have BHRT?
Your primary care doctor can help you decide whether BHRT is right for you. For many, hormone therapy is an important part of a good preventive care plan. If you experience signs of hormonal change, it may be time to begin restorative hormone replacement therapy. Balancing hormones, especially age-related changes, can help you age on your own terms. We all know that aging is unavoidable. Yet, aging doesn't have to mean low energy or mood. Balanced hormones can help you age gracefully and with energy. 
What is BioTe?
BioTe Medical is a company that produces high-quality BHRT and nutraceuticals. They also hand-select their BHRT providers. Their approved providers must have specialized training and knowledge to perform treatments. In Chattanooga, Dr. Crump is just one of two BioTe BHRT-certified providers. 
Our BHRT Services
If you are having hormonal symptoms but don't want traditional hormone replacement therapy, Bioidentical Hormone Replacement Therapy may be right for you. BHRT is a natural hormone replacement that mimics hormones found in your body. These treatments can improve quality of life, control symptoms and help you age on your own terms. Crump Medical is proud to provide BioTe Medical BHRT treatments through 3 Leaf Med Spa.  
 Contact us today for more information on BioTe and our natural wellness plans.  
---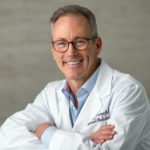 Crump Medical is a concierge medical practice in Chattanooga, Tennessee providing men's and women's internal medicine, preventive care and hormone therapy. Dr. Chip Crump engages and educates his patients to help them achieve reasonable health goals through individualized dietary, supplement and fitness plans.
To learn more, please contact us today.  
Last updated September 4, 2020.